Star Wars Boba Fett Mandalorian 39Thirty Fitted Hat
$59.99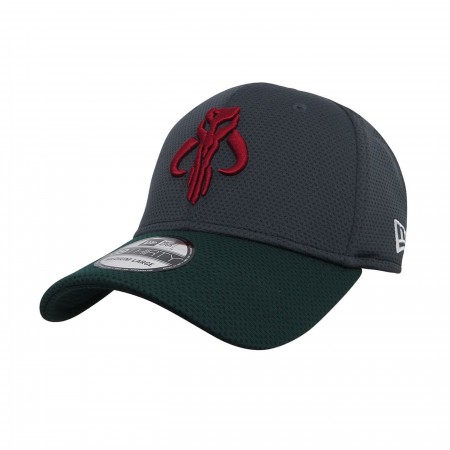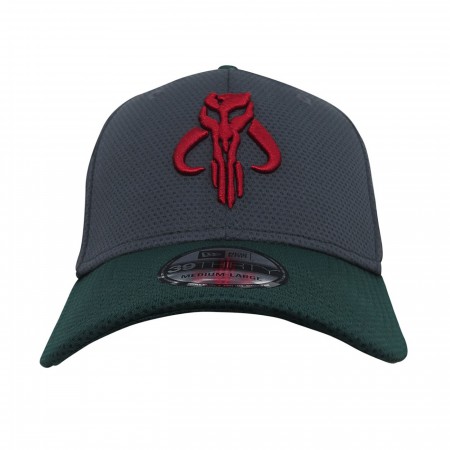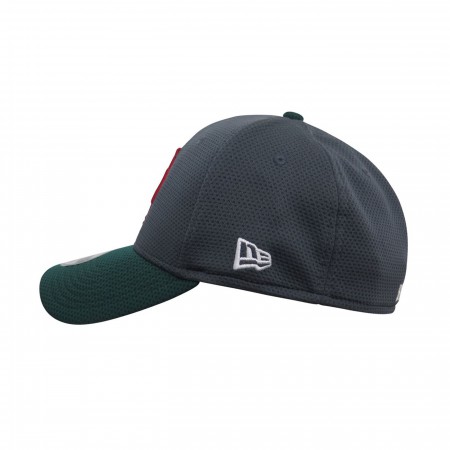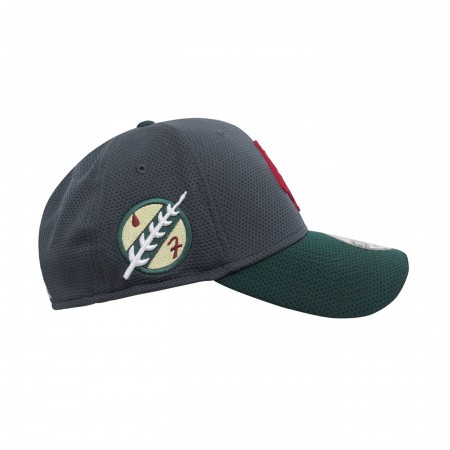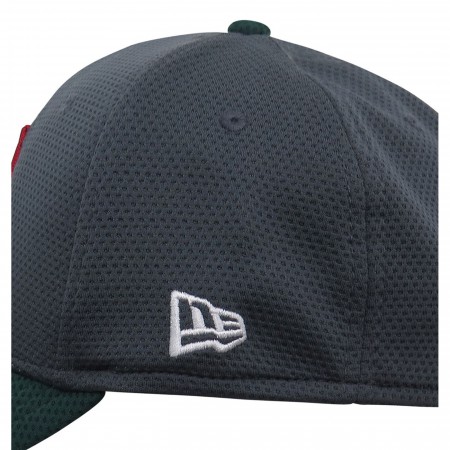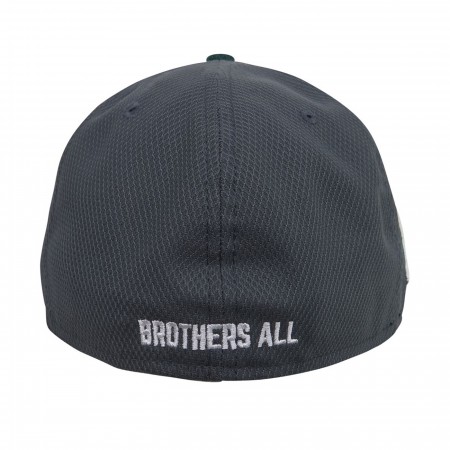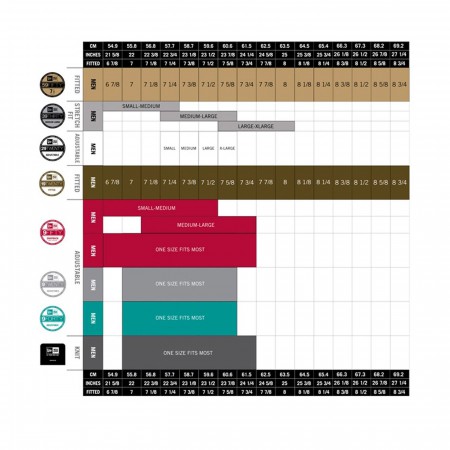 Star Wars Boba Fett Mandalorian 39Thirty Fitted Hat
$59.99
We expect this item back soon! Enter your email below and we'll notify you as soon as the item is back in stock
We'll let you know as soon as the item is back in stock!
If you're a Mandalorian, you're probably a bounty hunter.

Probably -- there's still a bunch of Mandalorians who preach peace, but they're not nearly as interesting so we're going to overlook them.
Anyway, a certain off-shoot of Mandalorians reverted to their "ancient" warrior ways -- the days when a single Mandalorian warrior could single-handedly smite a Jedi. 

As a true Mandalorian warrior reveling in the past -- and a very successful bounty hunter -- you shed the intimidating helmet and wear the Star Wars Boba Fett Mandalorian 39Thirty Fitted Hat.

Made from 100% polyester, this EXCLUSIVE 39Thirty Boba Fett hat features a gray body adorned with a raised and embroidered Mandalorian symbol.

On the side, the official Mandalorian crest. Let's break it down:
Wheat -- the warrior's ability to live off the land.
Blood drop -- the blood spilled protecting said land.
The crescents -- all the Mandalorian territories.
The character "Roh" -- it expresses loyalty to a cause.
The spear -- it represents the Supercommando code.


Our Boba Fett hat is layered in a resilient performance fabric called "NEC025."

This material grants the appearance of a hard-fiber mesh utilized in all manner of durable bounty hunter-wear.

The bill? Curved, green and positively slathered in NEC025.

Hey! What's on the back?? "BROTHERS ALL" in white, embroidered text.

The official New Era sticker? It's right there, resting soundly on top of the curved bill.

All the dependable characteristics of a high quality New Era Hat:
The embroidered New Era logo resting on the hat's right side.
The stitched taping crisscrossing the hat's interior.
The official New Era tag, also inside the hat!
This fitted 39Thirty hat is available in Small/Medium, Medium/Large, and Large/XLarge.


More Details
Product Brands:
Star Wars,
Boba Fett,
The Mandalorian
Product Category:
Clothing & Apparel,
Headwear,
Hats & Caps
Reviews of Star Wars Boba Fett Mandalorian 39Thirty Fitted Hat
5.0
(Based on 20 reviews)
Dragon
Phoenix
Personally I think the saying on the back is dumb, but this hat is amazing!
Submitted 3 years ago
James
Taylorsville Utah
Submitted 3 years ago
Rebekah
SLC UT
You needed to ask me about the socks I ordered! They suck! One size fits most? Only if you're a man!
Submitted 3 years ago
Jason Resides
Ridgway Pa
Hat looks great on the head. Great color combo..
Submitted 3 years ago
Boba
Oregon
In case you think the tagline "BROTHERS ALL" is dumb. http://starwars.wikia.com/wiki/Vode_An
Submitted 3 years ago
Laura
Lincoln, IL
This hat is Absolutely Perfect!!! My Husband Loves Loves Loves this Hat!!!!!
Submitted 2 years ago
carlos
New York
The raised logo catches everybody's attention, the texture of the fabric adds to the look.
Submitted 3 years ago
FenrisVargr
Canada
Brilliant ha! Nice and light for summer, looks better than the picture. Arrived in two weeks.
Submitted 3 years ago
Evan
Detroit
Best hat I ever owned, colors look much better in person.
Submitted 2 years ago
Shawn Hoehns
MO, United States
Cool hat with awesome graphics and very comfortable.
Submitted 1 year ago
Jason Koontz
TX, United States
Great hat, so happy it finally got restocked!
Submitted 1 year ago
Daniel Prince
MA, United States
Best hat ever. I have spoken. This is the way.
Submitted 1 year ago
Tad Caudill
SC, United States
This is my 5th Star Wars 39Thirty. The only difference with this one is the front seems a bit bigger. It comes down to my eyebrows instead of the other Empire and Rebel ones that sit a little bit higher. I'm nit picking of course and this is still an awesome hat. Great stitching and the mandolin symbols on the side are awesome.
Submitted 1 year ago
Mohamad Imran A Rahman
Singapore
Submitted 11 months ago
William Malkames
PA, United States
Well made Great design and colors
Submitted 11 months ago
Esther Gonzalez
CA, United States
Amazing colors, Great Fit and totally a show stopper. So many compliments. I'm very happy with my purchase.
Submitted 10 months ago
Nicholas
TN, United States
Looks great, fits perfectly, and arrived in a timely manner
Submitted 6 months ago
George Crawley
VA, United States
Submitted 4 months ago
Frank Restaneo iii
MD, United States
This hat is nice! Got a few compliments already.
Submitted 3 months ago
Patrick Ray
SC, United States
Submitted 3 months ago