Captain America Women's Distressed Symbol T-Shirt
$24.99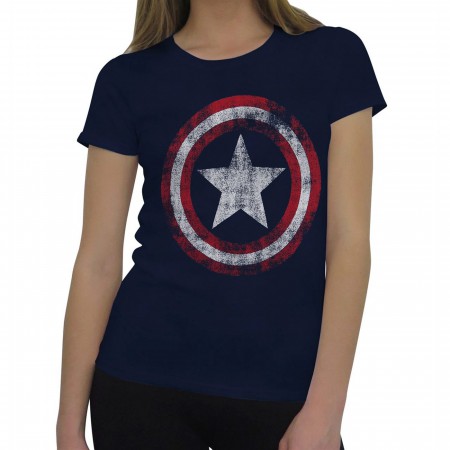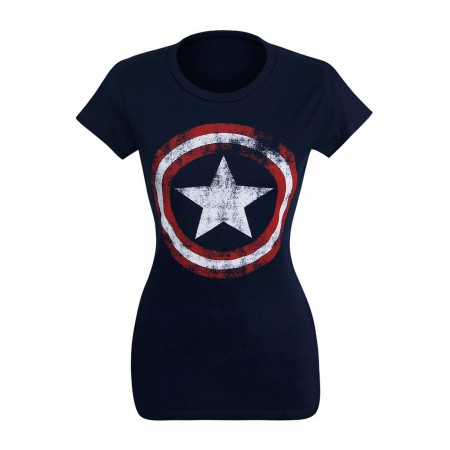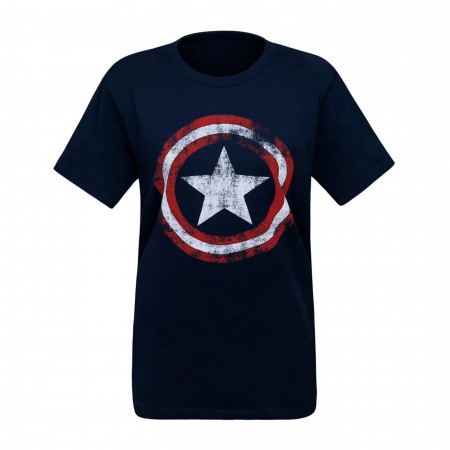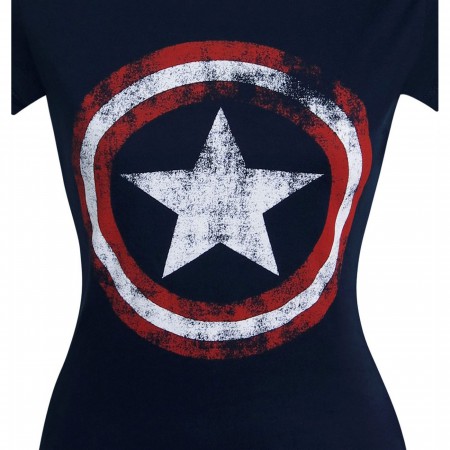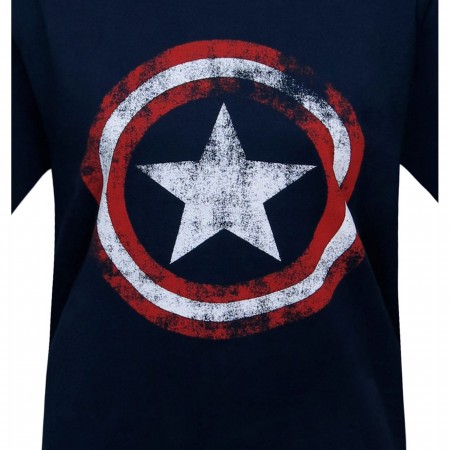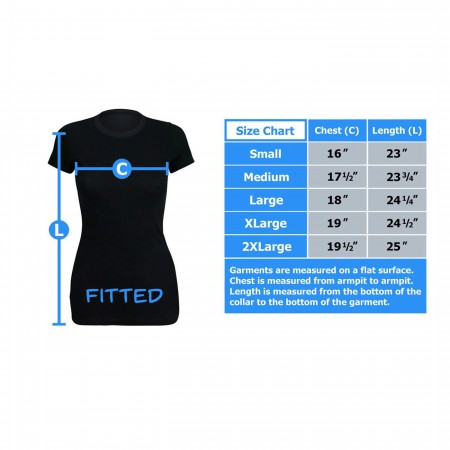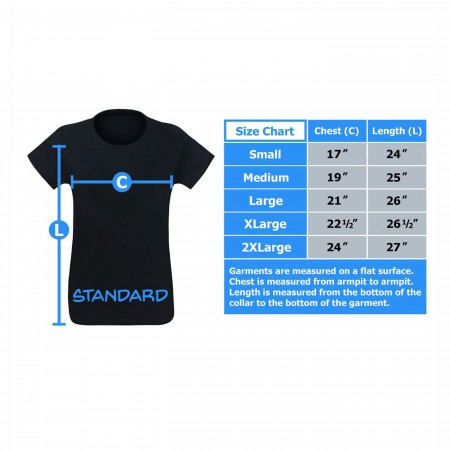 Captain America Women's Distressed Symbol T-Shirt
$24.99
Shipping Guarantee
In stock items ship within 1 business day
Made from 100% Cotton,  this navy blue, women's t-shirt features a purposely distressed image of the Captain America Shield Symbol. Ladies love the Captain America.  I mean, it's very romantic to receive flowers inside an A.I.M helmet, right?  Well, if Cap cleaned out all the blood, then yes, it's romantic. This slim-fit women's Captain America tee is absolutely for you female fans of inalienable rights!
More Details
Product Brands:
Captain America,
Avengers
Product Category:
Clothing & Apparel,
T-Shirts
Reviews of Captain America Women's Distressed Symbol T-Shirt
4.5
(Based on 26 reviews)
Katie
England
The T-shirt looks exactly like the product shown on the web. Its really nice and soft and fits particularly well, it isn't too fitted but it also isn't too baggy it's perfect actually. Additionally it is affordable and the delivery was pretty quick. Highly recommend.
Submitted 9 years ago
I liked it a lot! But it was a lil tight for the sizing. Still worked
Submitted 11 years ago
Margie
Florida
Very comfortable fit, great looking shirt.
Submitted 8 years ago
Captain America shirt,
Fargo, ND
I love this shirt. I bought one for myself, my sister, and a friend. Only problem: I ordered a small for us all and they fit the other two perfectly, but me, not so much. I used their measurements on the product, and size small matched up with a shirt from my own closet, so I thought it would fit. I am not what you would call fat, but it was a little uncomfortable and short. I ordered the medium next. (Oh, and by the way, shipping is AMAZING! I was worried it wouldn't get to me in time for a gig, but it did) When I tried it on, there didn't seem much difference between the small and the medium. I was really disappointed, but it wasn't as uncomfortable as the small. Around my arms were a little tight, but I have muscular arms, so that is just my problem. I think I might order a large and then if it's really big I'll sew it up. Otherwise, I love the navy blue and the distressed look. Very classy. Summary: Shirt looks good, shipping is amazing, but sizing is a little wacky. I would order shirts from here again.
Submitted 9 years ago
Vette
AZ
The fit is great even after I had washed and dried it. True to size.
Submitted 11 years ago
SierraO
NorCal
This shirt has a relaxed fit without being baggy (or saggy). The fabric is nice quality and soft enough to be comfy all day long. The distressed symbol holds up after repeated wearing and washing. And it gets lots of compliments! (I even got the same shirt in Royal Blue for my daughter!) If you're a lady Cap fan, this really is the perfect shirt for you!!!
Submitted 11 years ago
Alan
Zagreb, Croatia
I got Captain America T-shirt with a hole in the sleeve. I really did not expect that from such well known brand.
Submitted 10 years ago
Mrs Barnes
Australia
It fits perfectly, super soft material, the distressed look of the shield is epic.
Submitted 9 years ago
Love this tee! Fit, sizing, color are all great.
Submitted 11 years ago
Melina, MCU obsessed
Pori, Finland
In all ways a quality shirt; the material's fabulously soft, the fit's a little loose on the small size but still sits nicely and the shield looks just as great as the picture on the site shows. Only minus is the neckline (as it is with most of the lady-fit shirts) - it's the same one as in men's shirts, circling too close around the throat. A little bit time with a sewing machine does wonders to that annoying problem, though.
Submitted 9 years ago
BannerFanGirl.
Vancouver, Canada
This is my new fav shirt, I'm not kidding. I wear it all the time! It's in the wash at the moment, but if it wasn't....I'd be wearing it. :)
Submitted 11 years ago
JS
Indianapolis, IN
This shirt is great! It becomes very soft after washing in cold with fabric softener and drying on low (I was concerned it might shrink, but it does fine.) The size runs small, so if you are a woman (not a junior), who normally wears a Misses Medium, as I do, you may want to order, at least, a Large or, as I did, an XLarge (if you are a 38C or above) which fits comfortably. The length is great too, especially since I have a long torso.
Submitted 8 years ago
Suzie
Chicagoland
I absolutely love this shirt, but when it says it runs small, they were not kidding. I am normally a size 12 and bought the 2XX and it fit perfectly. If you are larger, I would recomend the mans version so you can enjoy this shirt.
Submitted 9 years ago
CC
Campbell, CA
If you are over 30 and usually wear a Medium, order a large. I find this shirt runs small to size and the neckline is very high. I will probably eventually cut the neck out. The material is nice and soft and I like the design, just wish it was a feminine cut rather than just sized and shaped for women. Capped sleeves and a looser neckline would really improve this product.
Submitted 11 years ago
JRA
Downey, CA
This was a gift for my wife. She loves Captain America, and she loved this shirt.
Submitted 8 years ago
JB
Washington, DC
Fit was perfect. Would purchase again.
Submitted 9 years ago
Louise Barnes
Romania
This is by far the best superhero tshirt I have ever bought. It fits great, the ,aterial is really good and it's true to the size. I adore it!
Submitted 9 years ago
Nerd Mom
Hinsdale IL
I get so many compliments on my 'cool' shirt! The only downside is that it shrinks....a lot! The first one I bought is now worn by my 10 year old. The second one has gotten really short, but is still wearable. Just know this when making the purchase.
Submitted 9 years ago
AC
Boston, MA
I would have given it 5 stars, cool faded graphic, but the sizing is so far off. It runs really really small. Order 2 - 3 sizes bigger than normal
Submitted 8 years ago
Tina, SuperHeroStuff.com fan
South Florida
It was just what I was looking for! My granddaughter commented on how soft it was.
Submitted 6 years ago
Sabrina
Nürnberg
Shirt is smaller than expected
Submitted 6 years ago
WonderMom
Ft. Lauderdale, Fl
Submitted 6 years ago
Meldev
PA
Love the shirt and it's super soft, however it fit more like a mans shirt than a women's
Submitted 5 years ago
E. Lo
BC, Canada
I love it! Perfect distressed look on a very soft t-shirt cotton. Looks exactly like the photo.I used the sizing chart measurements to determine my size and the fit was dead on! Couldn't be happier!
Submitted 3 years ago
Suzanne French
ON, Canada
Submitted 1 year ago
Merrilyn Hilton
UT, United States
Perfect for disneybounding!
Submitted 3 months ago